Rooftop Off-Grid Systems
24 x 7 stand-alone solar energy with no power cuts!
Electricity from the grid is not an ever-reliable source to power your homes or businesses. In rural areas, the lack of grid connectivity makes it even more difficult to run daily lives.
Solar Hitech delivers Solar PV Off-Grid Systems that provide an affordable, clean and uninterrupted source of energy that allow for critical power that can be supplied anytime, anywhere. These off-grid systems can be used for a wide range of applications starting from lighting a single bulb in a rural home to powering an entire village or ensuring uninterrupted power to urban homes or businesses.
Benefits
Stable and Reliable Power
Avoid unscheduled power cuts and ensure 24 hr  electricity availability

Long Life & Low Maintenance Asset
 25 years performance warranty and low maintenance costs
Eliminate Diesel and Other Fuel Costs
Reduce or eliminate dependence on diesel or other fossil fuels for backup
Short Payback & Tax Benefits
Payback within 3-4 years and tax benefits on asset depreciation
Solar PV Off-Grid System Design
An Off-Grid Solar PV system consists of
Solar PV Modules that convert solar energy into DC power
Hybrid/Off-Grid Inverters to convert DC output of module into AC power for loads
Batteries to store solar power and supply to loads during power cuts
Cables and Accessories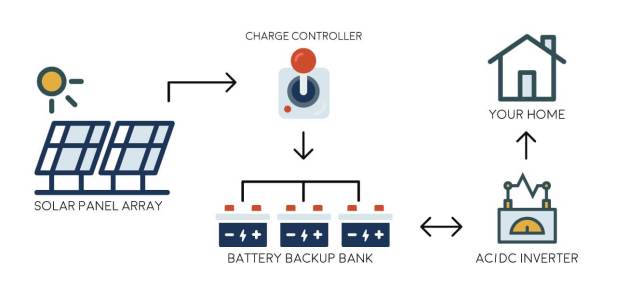 Solar Power Solutions for Petrol Pumps
Petrol pumps runs huge diesel generator costs due to power cuts
Customized petrol pump designs to provide stable power to keep pumps running all the time.
Investment payback within 2-3 years ensures there are savings for a large portion of the product lifetime.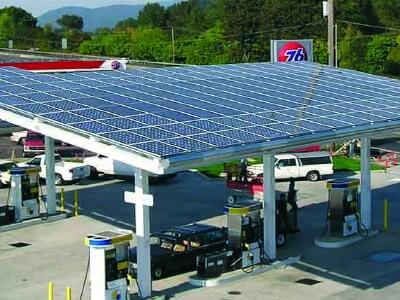 Solar UPS for Homes, Hostels and Rural applications
Essential loads for homes such as bedroom lights, fans, TV, washrooms can be powered by solar off-grid systems.
Solar UPS can charge battery backups during day time and power essential loads at night or during power cuts
Smart switching between grid power and solar power with efficient charging of battery loads for long life and low maintenance.
Customized design for your home or residential application
Solar Power for Commercial Businesses
Reliable power for banks, hospitals, hotels and commercial showrooms
Power mission critical components of your business with solar generated power, that never gives up on you.
24X7 backup power for computers, fans/air conditioning, servers, office lighting and washrooms.
Savings on monthly electricity bills and protection against load shedding/blackouts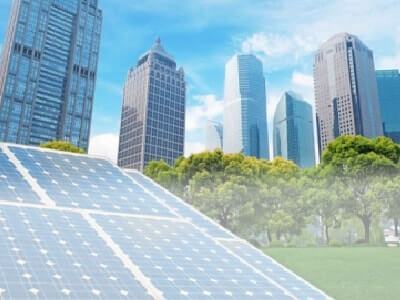 The Solar Hitech Advantage

Dependable and Reliable Technology
We choose the best components to ensure a system that lasts long

Quick Installation
Once we assess your site, we design a best-fit solution and ensure a trouble free installation
Trusted Service & Support
We know the solar business and will support you through the product lifetime
Warranty Support/Maintenance

25 years performance warranty on PV modules

Standard 1 year warranty on other components

Extended warranty available on request
GET IN TOUCH
We are here to kickstart your journey towards going solar!
Off Grid