About Us
Since inception, Solar Hitech has established a rich legacy of being pioneers in manufacturing and selling high quality, reliable and efficient solar water heater, thermal and solar PV solutions and as one of the best solar water heater manufacturers in Bangalore.  As a customer and service focused firm, we distinguish ourselves not only with high quality solutions, but also with prompt after-sales service and comprehensive warranty support.
Our story began in 1999, when we introduced the first Evacuated Tube Collector (ETC) solar thermal system in India. Since then, we have consistently innovated and today, offer a diverse range of solar thermal solutions that includes non-pressurized and pressurized Evacuated Tube Collector (ETC) & Flat Plate Collector (FPC) solutions, that can be designed to meet any kind of client requirement. Certified by the Ministry of New & Renewable Energy (MNRE) as well as by the Bureau of Indian Standards (BIS-ISI), and awarded by the UNDP as the "Best Solar Water Heater brand" under the ESCO category, we are one of India's most trusted brands in the solar thermal space and are on of the best solar water heater manufacturers in Bangalore. Our state of the art 12,500 sq. ft. ISO 9001:2008 approved facility is capable of designing, manufacturing and delivering turnkey, high quality solar thermal solutions for the needs of domestic/residential, commercial and industrial clients.
We also offer a comprehensive portfolio of solar photovoltaic (PV) solutions, that includes solar lanterns, solar home lighting, solar street lighting, solar pumps and on-grid/off-grid rooftop solar solutions.
Begin your solar journey with us!

Milestones
Solar Hitech introduces first ETC water heater in India
Establishment of plant and commencement of operations
First MNRE approved supplier of ETC solar water heaters in India
Received ISO certification and Introduced pressurized ETC systems with heat pipe
Patents new type of solar water controller for domestic apartments
Introduces Share 'n' Save, a microcontroller based solution for apartments
First ETC system without heat pipe reducing cost of manufacture and for customers
Industrial solar thermal solutions orders for Sona Koyo, Wheels India, Haritha Seating
Begins manufacture of Flat Plate Collector (FPC) systems
Retail expansion in the states of Karnataka, Tamil Nadu, Maharashtra, Orissa, Jammu & Kashmir
Introduces Solar PV line of solutions & commercial/industrial solutions
50 KW On-Grid Rooftop Solution executed in Ahmedabad, India
Why Solar Hitech?
We believe in being not just manufacturers, but solution providers. Our solar thermal solutions line caters to the need of residential, commercial and industrial clients. Our solar lighting line includes solar lanterns, CFL & LED based street lighting solutions as well as CFL & LED home lighting solutions. Our solar power line includes solar pumps and solar on-grid hybrid solutions for residential, commercial and industrial power needs.
We believe in delivering quality solutions that start with fault-proof system design, quality products and after sales service that ensures your systems are always up and running. As an established player in the market, Solar Hitech provides end-to-end solutions that involvethe following services:
Requirements Analysis & Site Inspection

Technology Selection

Optimized Solution Design

Engineering, Procurement & Commissioning of projects

Quality Supervision Control

After-Sales Service & Maintenance
Management Team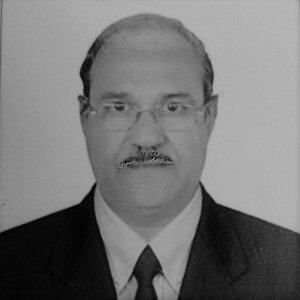 R. S. SETHURRAMAN – CHAIRMAN
Mr. Sethurraman is the founder and Chairman of Solar Hitech and comes with over 47 years of experience in production and senior management roles in manufacturing oriented MNCs. He comes with a degree in Electrical Engg from AMIE and rich professional experience, having held both technology and business management roles at the Department of Space, DRDO, ISRO as well as manufacturing startups. One of India's pioneers in solar technology, Mr. Sethuraman drives the firm's overall product strategy and R&D innovation in solutions and services.
SESHADRI RAJARAM – DIRECTOR
Mr. Rajaram brings in over 30 years of experience in manufacturing, sales, operations, technology and product strategy. Mr. Rajaram holds a B. Tech, Mechanical Engineering from IIT Madras and an MBA in Operations & Sales from IIM Ahmedabad. As a consulting Director for the firm, Mr. Rajaram advises the firm on its Operations/Sales & Financial strategy.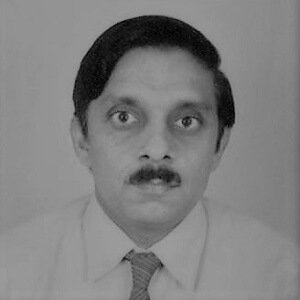 NAVIN RAJARAM – MANAGING DIRECTOR
Navin holds a B.Tech in Electronics & Communications Engg. from National Institute of Technology (NITW), Warangal, a Masters in Electrical Engg. from Clemson University, USA, and a Masters in Business Administration (MBA) from the Indian School of Business, Hyderabad (ISB). Navin's key responsibility areas include long term product strategy, operations/supply chain and financial management.
VARUN RAJARAM – DIRECTOR , SALES & MARKETING
Varun holds a B.Tech in Mechanical Engineering from National Institute of Technology, Warangal (NITW) and an MBA from the Indian Institute of Management, Lucknow (IIML). Varun's key responsibilities include driving growth through expansion in new/existing geographies, leading key marketing initiatives and driving the overall sales/marketing strategy of the firm.
GET IN TOUCH
We are here to kickstart your journey towards going solar!
About Us