Our Presence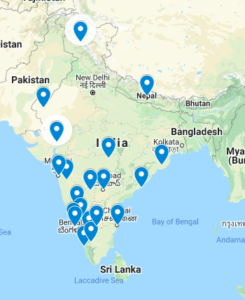 Solar Hitech Solutions has a presence in 10 states, covering over 200 districts across the country. We provide solar water heater service for all solar brands such as Supreme,Racold, Vguard, Sudharshan,etc.
Our extensive dealer and service network ensures that our customers get quick turnarounds on their service requests, usually within 12-24 hours of placing their request
For any solar water heater service or solar power products service, please scroll down to the bottom of the page and fill up the service request form. We will respond to you within 6 to 8 working hours.
We are also available from 9AM to 6PM from Monday to Saturday, on our helpline numbers.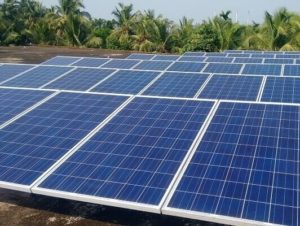 Solar Photovoltaic (SPV) Solutions Service
All PV modules sold as part of Solar Hitech PV solutions come with a 25 year performance warranty

1 year warranty applies on all other components in the PV solution

Solar Hitech supports all clients throughout the solution lifecycle which includes repair, maintenance and AMC services for products installed by other vendors. 
Solar Water Heater Service
Solar Hitech's thermal solutions comes with a standard warranty of 5 years on tanks and stands

On premium solutions like the vitreous enamel/glass coated, we offer a higher warranty of 7 years

Extended warranty is available on request for all our solutions

We all also offer comprehensive solar water service and maintenance of all other solar brands like Supreme, Racold, Vguard, Sudarshan, Kamal Solar, etc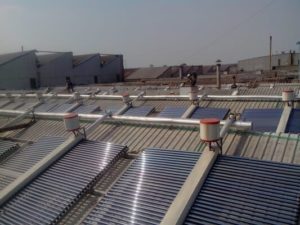 Annual Maintenance Contracts
Solar Hitech offers Annual Maintenance Contracts (AMC) and Comprehensive Maintenance Contracts (CMC) for large solar power and solar water heater commercial and industrial installations. 

Place an enquiry on our website or call us for more details!
GET IN TOUCH
If you have a service request or wish to purchase a new system under a buyback scheme, please reach out to us
Sales and Support